Adventists Urge Person of Interest to Report to the Police
The Seventh-day Adventist Church in Jamaica, like all well thinking Jamaicans, wishes to add its voice in condemning the wanton abuse and murder of our citizens, in particular crimes being perpetrated against our women and children.
"We use this medium to unequivocally condemn what appears to be the recent cold and brutal murder in Manchester of yet another female member of the community as reported in the media," said Pastor Everett Brown, President of the Seventh-day Adventist Church in Jamaica.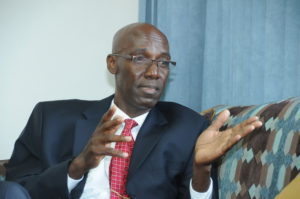 "We support the security forces in their appeal to the person of interest named in this matter to immediately turn himself over to the police."
"We further call upon all Jamaicans including members of our church, who can assist the security forces in bringing perpetrators of crime to justice to immediately come forward and supply the authorities with whatever information they have through the established confidential channels."
Seventh-day Adventists affirm the dignity and worth of each human being and decry all forms of physical, sexual and emotional abuse and act of crime and violence.
"Our sympathies and prayers go out to the families and friends of all the victims of crime and we continue to pledge our support to the police in their crime prevention activities," Brown added.
The Seventh-day Adventist church in Jamaica is committed to making our church a safe place for children, adolescents, men and women. We take seriously our responsibility to minimize the risk of violence and sexual abuse against individuals especially children in the congregational setting.
Nigel Coke
Communication, Public Affairs & Religious Liberty Director
Jamaica Union Conference of Seventh-day Adventists
125 Manchester Road
P.O. Box 22
Mandeville, Manchester
Phone: 876 656 8564
Mobile: 876 881 7104
Fax: 876 962 3417
Email: ncoke@jmunion.org