CJC appoints full slate of Directors and Ministry Coordinators for 2018-2022 quadrennium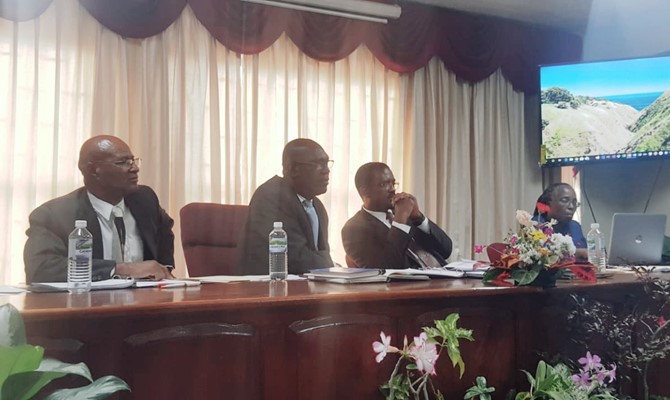 At its first meeting since the start of the new Quadrennium (2018-2022), the Central Jamaica Conference's (CJC) Executive Committee voted to appoint Directors for Education, Publishing and Community Services along with other ministry Coordinators as follows:
Education Director – Dr. Clifton Knight
Publishing Director (Recommendation) – Everett Smith
Assistant Publishing Directors – Marjorie Edwards and Dexter Dennis Snr
Development Director – Billy Watson
Development Coordinator – Elethia Robinson
Community Services Director – Everett Smith
Associate Communication Director – Charles Bulgin
Prayer Ministries Coordinator – Ruth Walcott
Spirit of Prophecy Coordinator – Dr. Clifton Knight
Bible School Coordinator and Conference Evangelist – Delroy Ferguson
Music Coordinator – Kevan Barnaby
Men's Ministries Coordinator – Dr. Clifton Knight
Trust Services Coordinator – Dr. Thomas Bryan
Auditor (Recommendation) – Linford Farquharson
The Publishing Director and Auditor (new) appointments will be reviewed and decided on by the Jamaica Union Executive Committee at its next sitting. All other appointments are with immediate effect. The meeting was held on June 27, 2018.