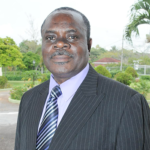 The functions of the Ministerial Department are:
To establish a broad-based Ministerial evaluation system for pastors in the Jamaica Union focusing on qualitative and quantitative church growth.
To train all ministerial intern supervisors through seminars and workshops, thus Interns will understand their spiritual and pastoral role in ministry.
Equipping of all ministerial secretaries and shepherdess coordinators for the effective fulfillment of their function.