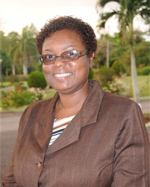 Dear colleagues
Kindly accept Christian greetings. On Sabbath, August 26, 2017 as members of the Seventh-day Adventist church in Jamaica we will join our brothers and sisters around the world in observation of enditnow day.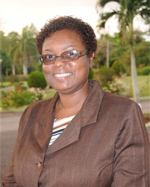 This is one of our annual events, including most departments, geared towards educating and equipping individuals as we seek to end the scourge of violence which destroys lives and causes hurt in families and communities.
This year's major event is a collaborative effort by Jamaica Union and Central Jamaica Conferences. The theme we have embraced is 'Transforming Communities through Christ. 
The day's activities will be hosted at Sydenham SDA Church to include presentations related to various abuses and their impact as well as a march culminating in a  rally to be held in the Spanish Town Square at 4 pm. (See information poster attached.)
I have also included material sent out earlier which can be used in our local churches and communities.
We anticipate your continued prayers and support.
Important Documents
Warm regards
Lorraine Vernal, Ph.D., JP
Director
Children & Adolescents, Family and Women's Ministries
Jamaica Union Conference of Seventh-day Adventists