Former West Indies Union Conference Worker, Barrington Sinclair, Passes
Former West Indies Union Conference worker, Barrington Sinclair, passed away to his rest on Friday, March 1, 2019 after years of illness. He was 62 years old.
Sinclair, who served as a Treasurer of the West Jamaica Conference (WJC) from 1986-1995, gave more than 37 years of service to the Seventh-day Adventist Church in Jamaica.
"The sudden passing of Bro, Barrington Sinclair, a faithful husband, father and worker of the church for many years, has been a painful experience for his wife Joidy, their children, and the wider Jamaica Union Conference (JAMU) family. We thank the Lord for the years of service that he allowed him to give to the church, said Pastor Everett Brown, president of the JAMU."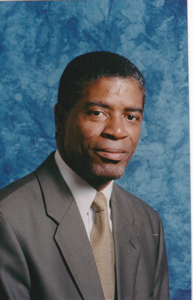 He started denominational work in 1977 as a teacher in WJC and has served in various other capacities including Accountant, Auditor, Trust Director, Assistant treasurer, Associate Director of Finance, Publishing Ministry at the then West Indies Union Conference, Student Services Representative and then Accountant at Northern Caribbean University (NCU) before going on disability retirement in 2014.
"Joidy, you and your children will always be in our prayers and you can count on our support. In this moment of grief, we commend you to the grace, comfort and care of our gracious God and savior Jesus Christ," Brown added.
Mr. Sinclair is survived by wife Joidy (a worker at Jamaica Union Conference), five children Chevaunne, Shari, Jamie, Daavid and Rojaney, daughter-in-law Asheba, two grand-children, brothers, sisters and other relatives and friends.
The funeral service for Barrington Sinclair will take place on March 31, 2019 at the Seventh-day Adventist Conference Centre, Mount Salem, St. James starting at 11:00 am. His body will be interned at the Hillview Memorial Gardens in Orange, St. James