Iris Henry: Former Director of WIU Passes to Her Rest
Mrs. Iris Henry, former Education, Women and Children's Ministries Director of West Indies Union Conference (WIU), now Jamaica Union Conference (JAMU) has died. Mrs. Henry went to sleep on Sunday, March 10, 2019, after years of illness. She was 82.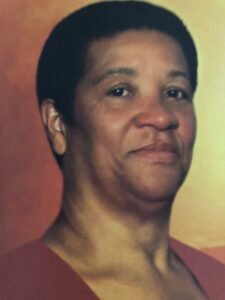 Born February 27, 1937, "Sunshine" as she was affectionately called because of her radiant and winsome smile, has given more than 45 years of service to the Adventist Church in Jamaica after starting her work with the Organization in March 1960 as a Secretary at West Indies College, now Northern Caribbean University (NCU). She then went on to serve as Head Teacher and Acting Principal in the West and Central Jamaica Conferences.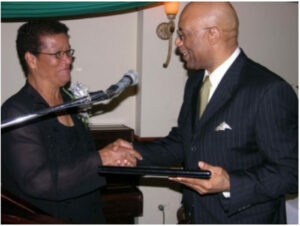 "I join the leadership, workers and the wider membership of JAMU in expressing our regrets at the passing of Sister Iris Henry, an outstanding educator, director and shepherdess of the Adventist Church in Jamaica," said Pastor Everett Brown, president of JAMU. "As a former student of hers, I am the beneficiary of the high level of proficiency and professionalism that she brought to the teaching profession. I will forever treasure those experiences."
After serving in various capacities at West Indies College and further studies at the University of the West indies, Henry accepted a call to serve at WIU in 1994 as the Education Director. She also served as Director of Women and Children's Ministries before retiring January 2006.
"We use this medium to remind the members of her family that they are in our prayers as they cope with Sister Henry's passing," Brown further stated.
Iris Henry is survived by:  Son, Roger, Daughters, Pauline and Hillary and their spouses, grand children and other relatives and friends
The Service of Thanksgiving for the life of Iris Henry will be held at the NCU Gymnatorium in Mandeville on Sunday, April 7, 2019 at 10:00 am. Her body will be interred in her parish of birth, St. Elizabeth.